JZA80/MKIV Supra Floor Mats
Selection of Colors

We offer two combinations of colors for
S1 (Prefacelift) and S2 (Facelift) Main Carpets.

In addition to material colors, we offer Custom Edging Colors, which will be a great chance to complement Your interior.

Premium-Grade

Premium-Grade Floor Mats & Trunk Mats are made from high-quality 15mm plush material, which is supported by two layers of foam and resin on the back, which would exclude tearing in the future.
Material has been tested against water, as well as the anti-slip coating shows strong retention during use.

Fitment Tested

Both LHD and RHD versions of the Mats are tested for fitment quality on actual vehicles, eliminating related issues.

Fits all specifications (J-, EU-, UK-, US- Spec) and generations (93' - 02') of JZA80/MKIV Toyota Supra.
*TEMPORARILY DISCONTINUED* JZA80/MKIV Supra Floor Mats
Custom Edging Colour Catalogue
Important!
Custom Mats are a
special order
, You should consider
wait time of up to 1.5 working weeks or more
, depending on the load in craftsman shop.
After picking Custom Edging Colour of Your choice
, please select "Black/Gray Mat Set with Custom Edging Colour" and add the item to cart.
In Cart
, please specify what color You chose for the Edging or let us know via
Contact channels
.
Share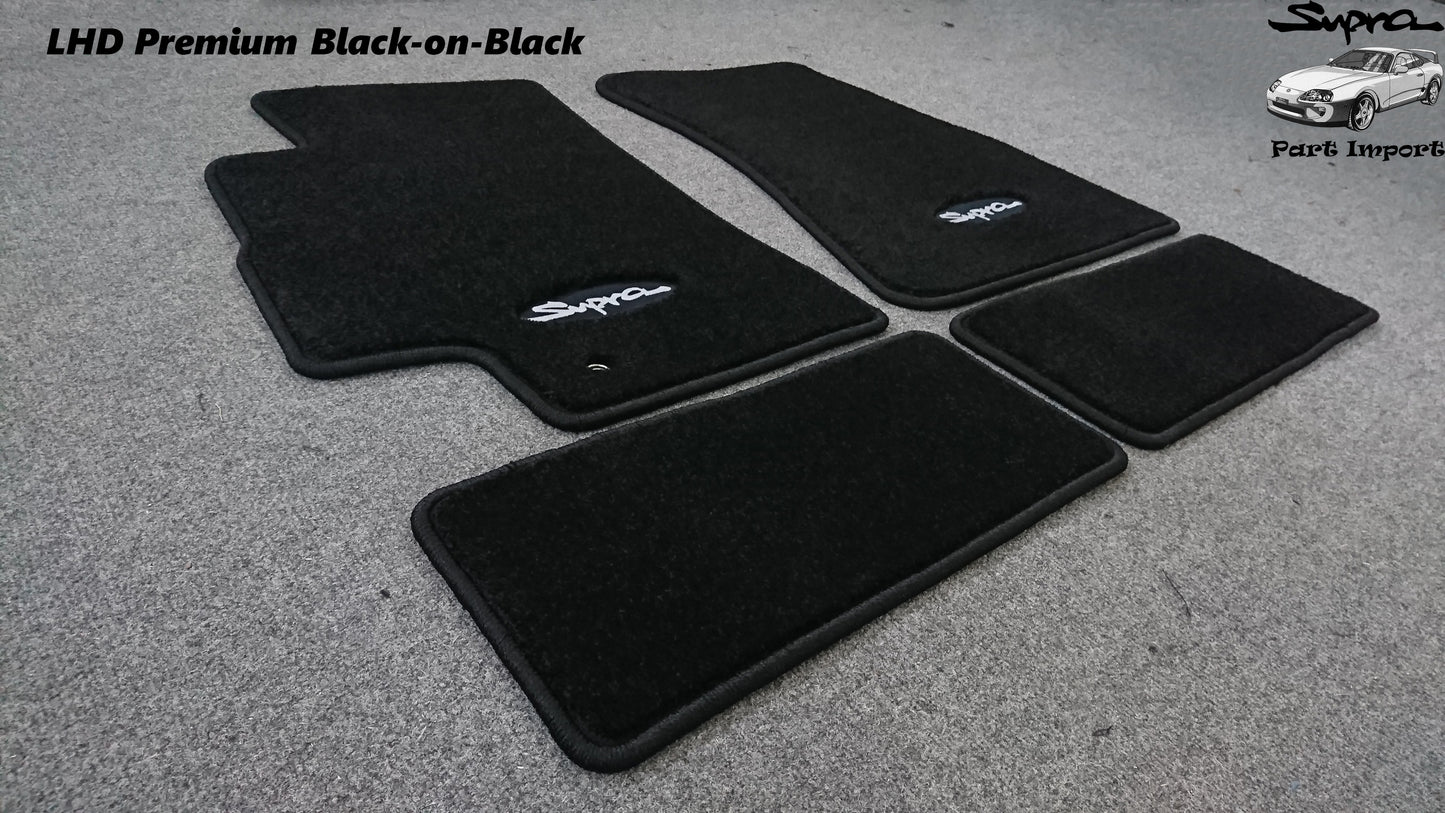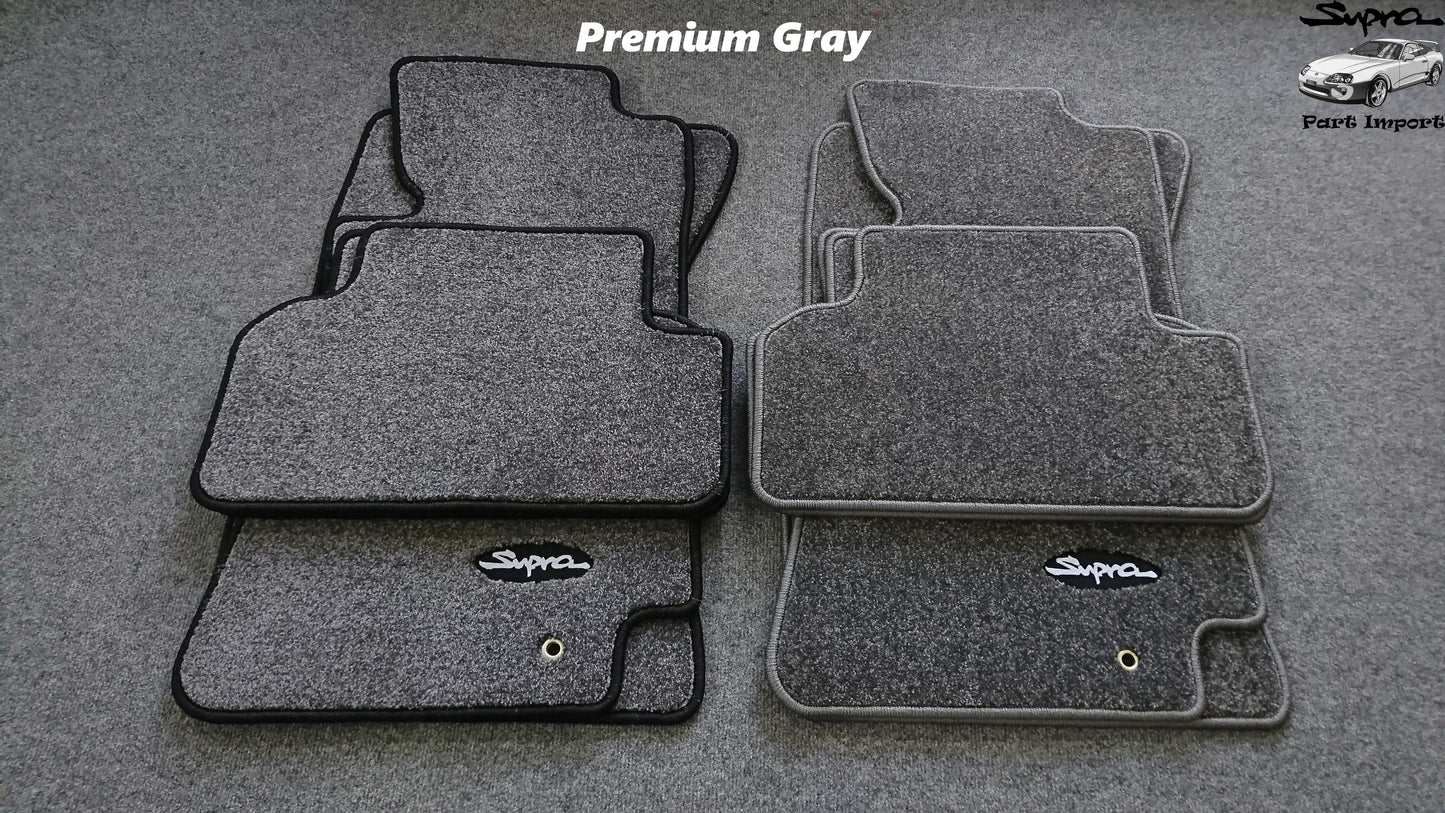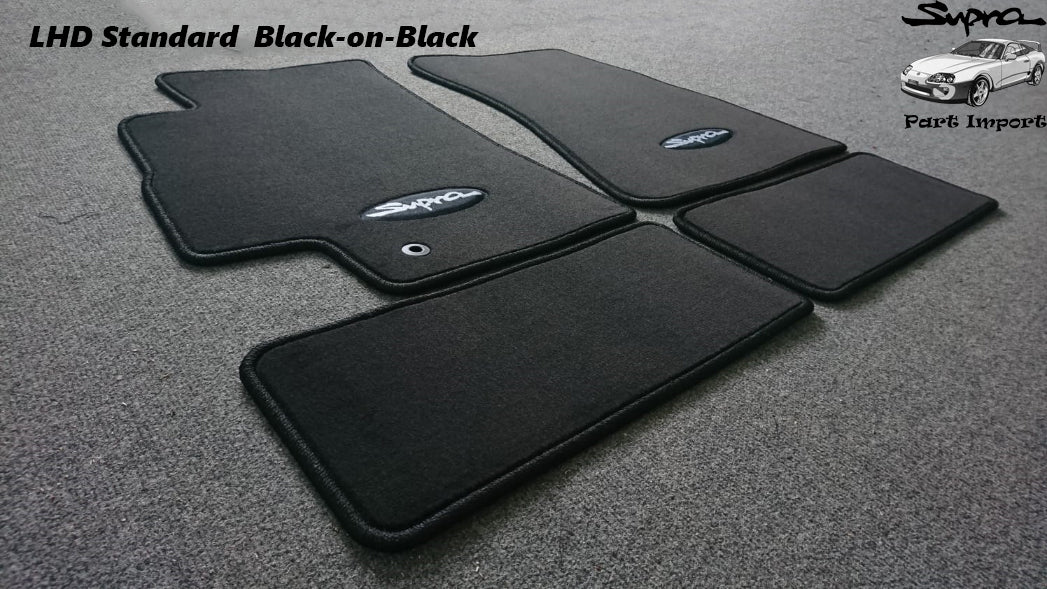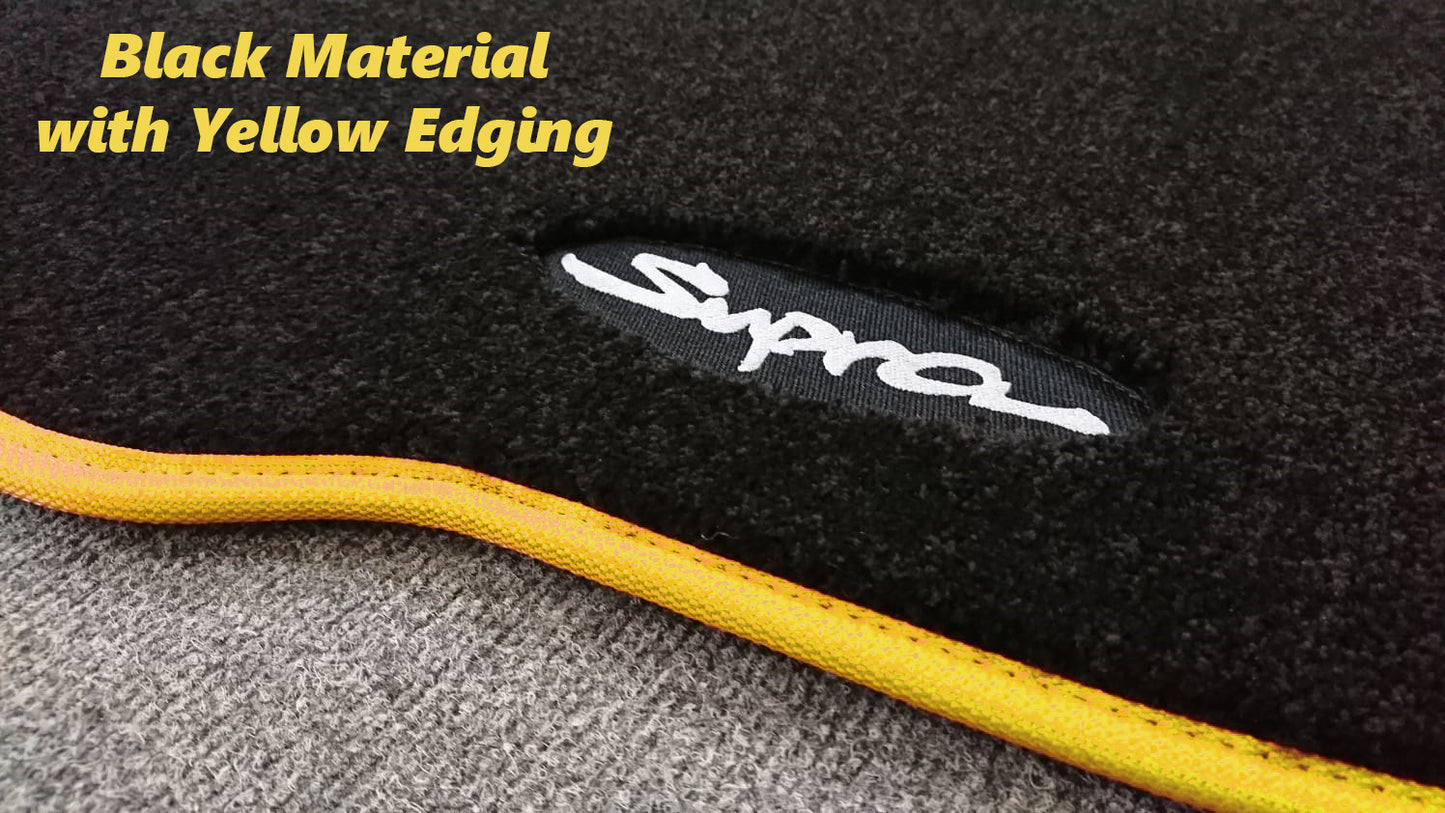 Custom Colour Catalogue
Black Edge with Blue Trim

Black Edge with Red Trim

Black Edge with Orange Trim
Black Edge with Yellow Trim

Black Edge with Green Trim

Black Edge with 

White 

Trim

Red Edge
Dark Red Edge
Orange Edge
Yellow Edge
Green Edge
Light Green Edge
Blue Edge
Light Blue Edge
You may also like
Vendor:

Regular price

€0,00 EUR
(~$0.0 USD, ~$0.0 AUD)

Regular price

Sale price

€0,00 EUR
(~$0.0 USD, ~$0.0 AUD)

Unit price

per

Vendor:

Regular price

€0,00 EUR
(~$0.0 USD, ~$0.0 AUD)

Regular price

Sale price

€0,00 EUR
(~$0.0 USD, ~$0.0 AUD)

Unit price

per